Liverpool legend Steven Gerrard had a trial at Man United, but who else might have moved to a very different club?
The Toe Poke Daily is here every day to bring you all the weirdest stories, quirkiest viral content and top trolling that the internet has to offer, all in one place.
JUMP TO: Newcastle's calendar mishap | Griezmann's horse is pretty good | Hertha Berlin head underwater
The news that Liverpool legend Steven Gerrard had trials at Manchester United got us thinking: what are some of the other transfer deals from history that could have shaped European football very differently?
2 Related
It's almost impossible to think of Gerrard wearing a United shirt, but he's got some competition from this list of players who might have ended up at some odd clubs.
Arsenal take the lead with a whole host of superstars who former boss Arsene Wenger claimed were close to joining. We'll never know exactly how many of football's elite could have ended up in north London but Cristiano Ronaldo, Zlatan Ibrahimovic, Yaya Toure, Harry Kane and Luis Suarez all certainly came very close. There's even enough for an XI!
Here's a list of some of the biggest transfers than could have been.
ARSENAL: Zlatan Ibrahimovic, Cristiano Ronaldo and many more
Imagine the scene, an 18-year-old Cristiano Ronaldo strutting his stuff at Arsenal rather than Man United in 2003.
"I had Ronaldo at the training ground. I showed him around and I gave him a shirt. It had got his name on the back," Wenger told the club's official website. "But in the end it was a question of the amount of transfer fee between the two clubs. Of course, he has proved to be a bargain [at £12.25m]. But the price that we discussed was in fact much lower, it was divided by three."
Aged 16, Zlatan Ibrahimovic also went to Arsenal but Wenger made a fatal mistake.
"I waited for him to convince me that I should join Arsenal. But he didn't even try," Zlatan said years later in his autobiography. "He never actually made me a serious offer, it was more, 'I want to see how good you are, what kind of player you are. Have a trial.'
"I couldn't believe it. I was like, 'No way, Zlatan doesn't do auditions.'"
Yaya Toure actually played for Arsenal in a trial but wasn't deemed good enough before eventually moving to Manchester City and becoming one of the best midfielders in the world; Tottenham's Harry Kane was an Arsenal youth but was released for being too fat; while the story of the Gunners £40,000,001 offer for Luis Suarez is legendary.
CHELSEA: Steven Gerrard, Robinho
Gerrard hasn't only flirted with Man United in his career, the midfielder almost moved to Chelsea in 2004 but stayed on to win the 2005 Champions League. Then, in the aftermath of that success, he almost quit again when a new contract wasn't produced in a timely fashion, saying: "The last six weeks have been the toughest of my life and the decision I have come to has been the hardest decision I have ever had to make."
However, as we all know, he didn't go anywhere. Liverpool teammate and fellow legend Jamie Carragher was also on the books of Everton as a youth, so that could have been a very different story.
Deadline day 2008 saw Brazilian star Robinho agree a £29m move to Chelsea from Real Madrid. The deal was so close that you could even buy the club's new away shirt with his name on the back before it was even sealed. Then he moved to Man City instead.
"My main goal was to move to Chelsea," he told FourFourTwo. "But Real didn't like them selling shirts with my name on before the deal was done. I am pretty sure that this error was one of the main reasons why the transfer failed as it was a matter of pride for Real Madrid."

MAN UNITED: Alan Shearer, Ronaldinho
As one of the biggest clubs around, there are plenty of players who nearly signed for United, but the biggest miss could be the Premier League's all-time top scorer Alan Shearer. As a 22-year-old he netted 21 goals for Southampton but United didn't move quick enough and he joined Blackburn in 1992. "There was interest from Manchester United, but I was told I had to wait three or four weeks for them to get the money together," he told FourFourTwo in 2011. "I felt if they really wanted me then they would come and get me immediately." Then he turned down United again in 1996 for his beloved Newcastle where he stayed until he retired.
Ronaldinho was 23 in 2003 and on his way to stardom with Paris Saint-Germain when United got interested. "There was a problem with his brother, who was his agent, but Peter Kenyon, who was chief executive then, didn't get the job done," Ferguson said. When David Beckham moved to Real Madrid, Barcelona landed Ronaldinho instead.
MAN CITY: Ryan Giggs, Wayne Rooney, Kaka
Man United legend Ryan Giggs was on the books of Man City as a youth for two years but was snatched away by United. However, Wayne Rooney was already a superstar when contract negotiations broke down in 2010 and he almost crossed the divide. "Apparently Alex [Ferguson] had cancelled his training session, walked into a room and said: 'Right, you're not leaving here until we figure this out," ex-CEO Garry Cook told The Athletic years later.
January 2009 saw City make a £100m move for AC Milan midfielder Kaka, but the bid was rejected. Then, a few months later, the Brazilian joined Real Madrid for £56m. The mind boggles.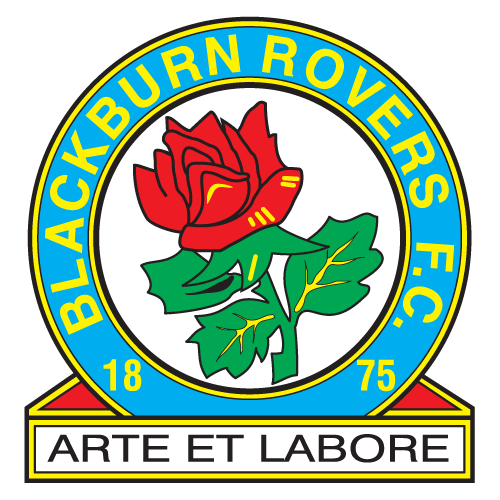 BLACKBURN: Zinedine Zidane, Robert Lewandowski
In 1995, Blackburn were top dogs having won the Premier League. Manager Kenny Dalglish had agreed a deal with Bordeaux to sign both Zinedine Zidane and Christophe Dugarry, but owner Jack Walker refused to sign off on the transfers, saying: "Why would we want Zidane, when we have Tim Sherwood?!" Why indeed. Zidane moved to Juventus a year later, then Real Madrid, and became one of the best midfielders of all-time. Sherwood did not.
Blackburn almost hit the lottery again…
Read more at this link (News Source).